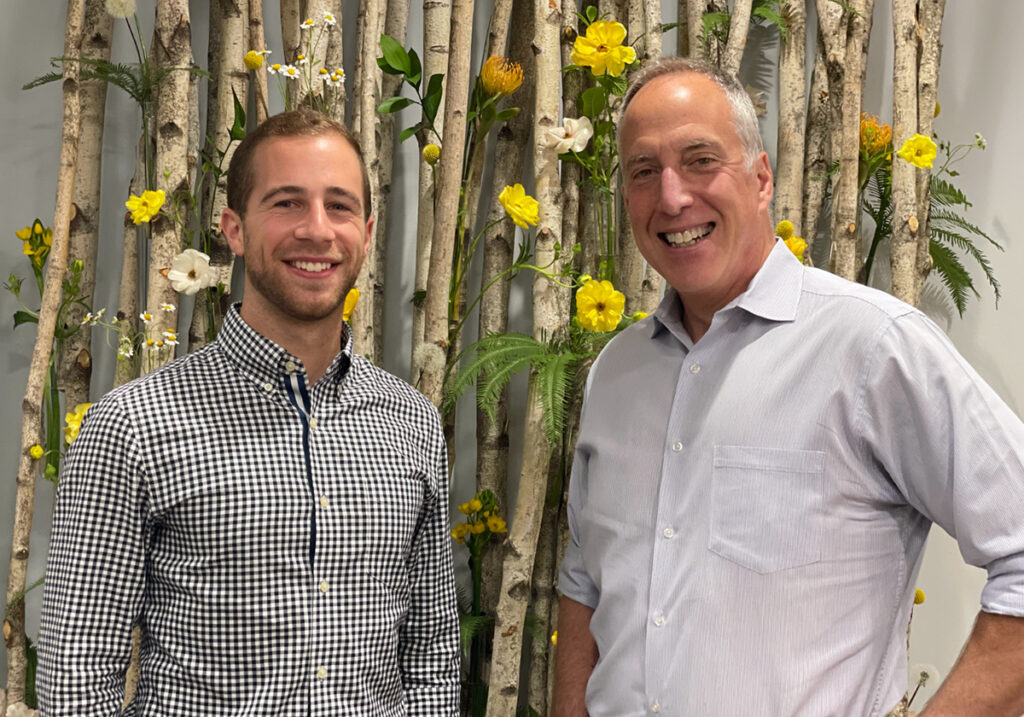 Endres Dental Care
Providing Dentistry & Orthodontics For Families in Burtonsville, MD
Accepting New Dental Patients
Welcome to Endres Dental Care, we are accepting new dental patients and can't wait to meet you! Schedule your first appointment with us using the link below.
Schedule Appointment in Burtonsville, MD
Affordable Dental Care for Families
We believe it is important to take consistent care of your dental health, which is why we offer affordable in-house dental coverage. Use the link below to see more details about our dental savings plan.
Endres Dental Care Smile Savings Plan
Orthodontics at Endres Dental Care
We are proud to offer premier orthodontics at an affordable price in Burtonsville, MD. Dr. Stephen Tigani is an expert in orthodontics and can help transform your smile into the smile of your dreams.
Meet Dr. Stephen Tigani
Family-Focused Dental Care & Orthodontics
We have been a part of the community in Burtonsville, MD for over 30 years and our team believes in treating patients the way we would like to be treated, with patience and care. Our family-owned dental practice creates a relaxed, friendly environment so you can be at ease. We also offer family-friendly office hours to make it easy to find an appointment that fits into your busy schedule. Our office has a coffee bar, cozy chairs, and big-screen TVs to ensure that you are getting the best care possible in a comfortable environment.
In addition to the most gentle dentists in Burtonsville, we also have two of the best orthodontists in all of Montgomery County right here in our office. We can create beautiful, straight smiles for both kids and adults of all ages. Whether you prefer Invisalign or traditional braces, we do it all. Orthodontics allows us to give you and your family the gift of confidence and happiness that only comes from a life full of smiles and laughter.
We provide dental care for all ages, including pediatric dentistry, general dentistry, restorative dentistry, and cosmetic dentistry. We also offer specialized dental care for seniors–no matter what stage of life you're in, we're here to help! If you're 55+, contact us for your next appointment.
Atencion pacientes: Para garantizar el mejor servicio que Podemos rendir, contamos con miembros en el equipo que hablan español para ayudar con el tratamiento, agendar citas y mas.
Learn More About Endres Dental Care in Burtonsville, MD
Insurance Providers
Our team is knowledgeable about dental insurance, so we're happy to file and track your claims for you to ensure that you're getting the most out of your benefits. We just ask that you bring your insurance card to each appointment, so we can make sure your information is as up-to-date as possible.
More Financial Information
Additional Payment Options
Our dental office cares about making your dental services affordable, regardless of how simple or complex they might be. That's why we provide convenient financing options for your consideration. Even if you do not have dental insurance at this time, you can always pay with our third-party payment provider CareCredit or our in-house smile savings plan. No matter what your needs are, our goal is to help you complete them without having to break the bank along the way.
Smile Savings Plan
External Dental Payment Plans
Our Expertise is Vast. Our Services are Many.
Today's advanced dental treatments and materials can make a real difference, and the skill, experience, and commitment of our practice, using a unique combination of science and artistry can provide you with positive oral health habits. That's why we offer a variety of dental services to detect, diagnose, and treat dental issues while keeping your comfort a priority at all times.
Transforming Family Dentistry
I first visited this office at the recommendation of my mom and great aunt who both needed major and extensive work done. They were seen by Dr. Nichols who was kind, patient and knowledgeable. For my work, I have been seen by Dr. Endres whom I plan to stay with until he retires because I've never had a dentist as thorough and gentle. For a patient who pays out of pocket- I can confidently say you will not be disappointed. I wish I could give this office 10 stars!
- Paris S.
I've always gone here when Dr. Nicholas was there and the experience has been passed down everyone is so polite and amazing. It was my son's first time getting his teeth cleaned and they made sure to make him feel like the dentist was cool!! Thank you to everyone here for making my son's first experience a day he will never forget.
- Sofia M.
I was greeted warmly when I entered the office. Pretty quickly I was escorted to an exam room. I am not comfortable at the dentist, but my exam & cleaning was quick & easy. Everyone was very nice & I felt at ease. Quite a positive experience.
- Vicki P.
Absolutely amazing! Going to the dentist for me is absolutely nerve wreaking. From the minute I stepped in the door, I was put at ease. Dr. Endres and his entire staff (especially Lupe) made my experience actually a pleasure! You can't say that about much nowadays, more specifically a dentist.
- Christine L.
I highly recommend Dr. Endres for any dental care or advice. He is very competent but still humble and attentive. He does not rush to finish and move on but provides time for you to ask and discuss as needed. There is an emphasis on cleanliness that is self-evident.
- Nazar M.
The staff is efficient and the facility is nice…but the huge win here is that everyone is KIND…even to someone who hadn't come since the pandemic started and who doesn't floss like she should! Mya, Michelle, and Dr. E. were all great. Michelle especially deserved hazard pay for cleaning my teeth gently but thoroughly. When I left both my teeth and I really felt better!
- Ruby H.